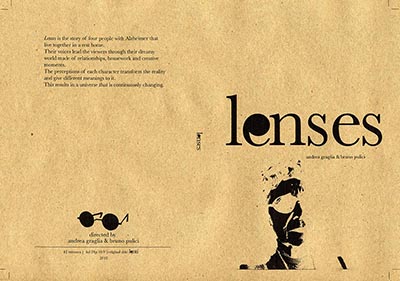 Lenses | 42 minutes | hd 24 p| 16:9
original title: Lenti
directors: Andrea Graglia, Bruno Pulici
2012


Lenses is the story of four people with Alzheimer that live together in a rest home. Their voices lead the viewers through their dreamy world made of relationships, housework and creative moments.
The perceptions of each character transform the reality and give different meanings to it. This results in a universe that is continuously changing.
The title suggests that all the contents are presented through the eyes of the four characters, that is to say in an extremely subjective way. For this reason there is no storyteller to reassure and guide the spectator in this world of fantasies.
The universe of Lenses is rich of fantasy and fears, probably confused, but in the end not so far from our experience.